Hope the week is going well for everyone! It flew by for me and we're leaving tonight to stay at a hotel by the airport and flying out early tomorrow morning. We should be in Orlando by 9am! It's also time for the Friday Five link up hosted by
Running on Happy
&
Fairytales and Fitness
.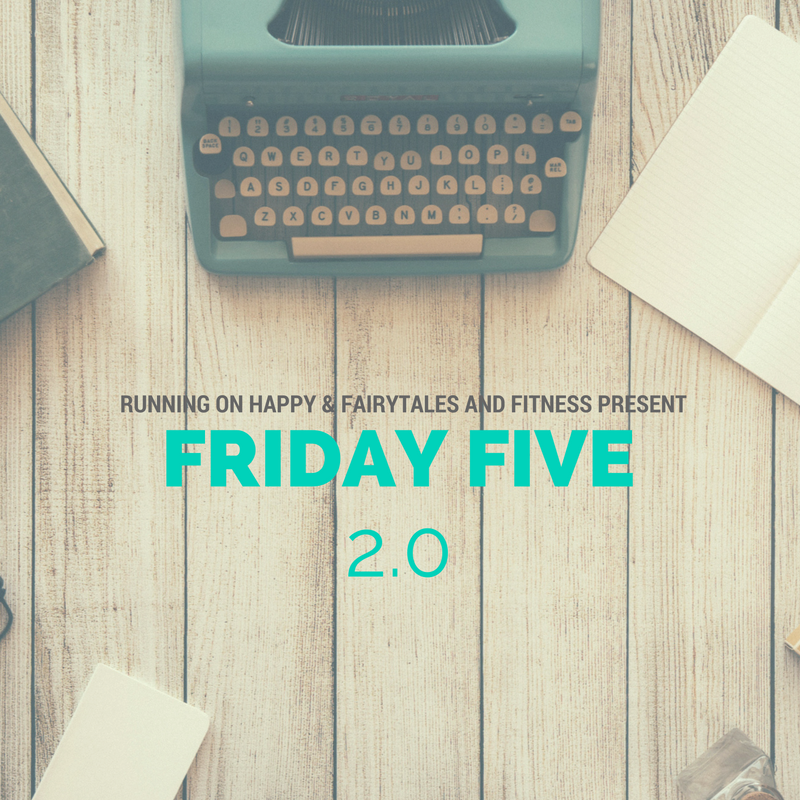 In the meantime, I've been thinking a lot about what I want to do for my 2018 goals. This may change later in the year but this is what I think I'm going to be working on this year.
1. Sub 3 hour half marathon - I've gotten really slow this year. I'm not sure why, if it's hormonal or something else. It started before marathon training so it's not just that. My half PR is 2:50 from December 2016 but I'd be happy to just get back below 3 hours.
All smiles after a PR race in Baltimore
2. Get back to body pump - I've been strength training at home but it's really not the same as going to body pump. There are added weights and I push myself more in the class than I would at home. So I really want to make it a regular part of my routine again. I also feel like I was a stronger runner while I was regularly going to body pump.
3. 700 miles - I almost made it to 700 running miles this year (I was at 675) and want to make it to at least 700 miles in 2018.
4. Read more non-fiction (6 books) - I'm keeping this one from 2017. I really enjoyed the books I read and I know I wouldn't have read the 6 non-fiction books if I hadn't had this goal. It was a great motivator.

5. Cook more at home - I have been eating out way too much. It hasn't been good for my wallet or my waist line this year. So I'm going to tackle both of those things with this goal to eat at home more. And try at least one new recipe per month. I haven't had a food post since March of 2017 and that's been way too long.
So those are my goals for 2018! Here's to staying motivated :)