I hope everyone had a great week! I've realized it's been months since I joined the Friday Five so I'm excited to be joining up again. It's a wonderful link up hosted by
Running on Happy
&
Fairytales and Fitness
. We're more than half way through the year so I'm going to check up on my goals again and see how things are progressing.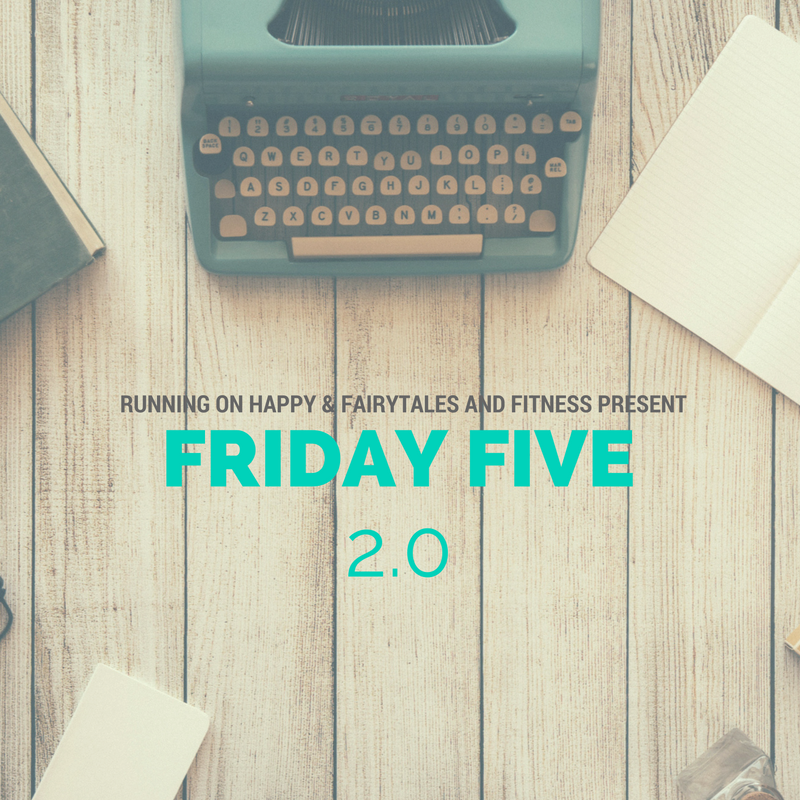 1. 1. Sub 3 hour half marathon - Well, my running related goals have hit an obstacle due to the tendinitis I was dealing with earlier this year. My Spring half marathon ended up being a DNS. But I still have a half coming up in October. And the
Nationwide Columbus half marathon
is nice and flat. I'm just going to be diligent about training and see what happens, but I don't want to push too hard and risk injury again.
All smiles after my PR half from December 2016
2. Get back to body pump - This has been going well! Again, a little bit of a set back because the doctor had said no body pump when I had the tendinitis but I've been going again and really enjoying it.
3. 700 miles - I'm behind on this but still hope that I can make up the difference on the back half of the year, fingers crossed. I'm only at 250 miles so far and I should be at more than 350 by now. So we'll see what happens with this one.
4. Read more non-fiction (6 books) - I've read 2 and am working on a third, so I think I'm on track for this one. I read a Mindy Kaling biography and a book about cat evolution. I'm currently reading a
book
that's speculating about the future of humans but this one is taking me a while. Part of it is because I keep getting distracted by fiction but part of it is that this one just isn't interesting me as much as I thought it would.
5. Cook more at home - I've been better about this as well. Getting the
Hungry Harvest
box is really helping. It kind of forces us to cook since we have fresh produce being delivered to the house every two weeks.
Roasted vegetables from a dinner party earlier this year
So that's the progress on my goals. Several of them were impacted by tendinitis but we'll see what happens the rest of the year!