Yay for Friday! It seemed like a really slow week to me but I guess that's what happens after a short work week last week. But it's finally time for the weekend and also for the Friday Five link up hosted by
Running on Happy
&
Fairytales and Fitness
.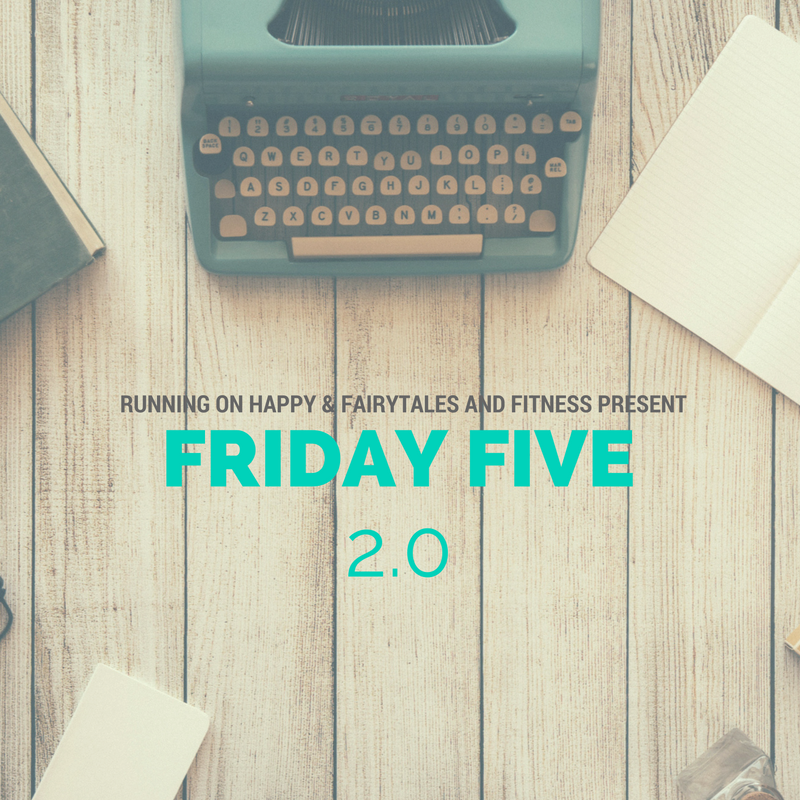 A friend of mine recently got me a 6 month subscription to birch box as a gift. This was such a great idea for a gift and I know I'm going to have fun with it :) So what is birch box? Well, here it is in their words: "The brainchild of two friends with a love of the internet and an itch to create a better way to shop for beauty products. Katia and Hayley envisioned a way for customers—just like themselves—to easily and efficiently try, learn about, and purchase beauty products online. They combined monthly deliveries of personalized samples with original editorial and an exciting ecommerce shop"
I haven't spent much time or money on learning about beauty products. I have a couple go-tos and that's about it. So I'm sure I can learn a lot through these samples and hopefully find some new go-tos.
In fact, I'm already a fan of a couple things in my first box. But first, here is the list of the 5 items in the August box.
So what do I think?
1. Oribe Gold Lust Dry Shampoo - wow, I love this! I was a little skeptical of this idea when I heard it in the past but I've tried it for 2 days this week and it really works. I won't say my hair looks the best it ever has, but it looked pretty darn good for no washing and no styling. I literally just ran a brush through my hair, sprayed with the dry shampoo, and finger combed. That's it. It's a great option for mornings where time is scarce. And it smells good as an added bonus.
Hair on a dry shampoo day
2. Marcelle Hydrating Gel- This one was another hit! It's a gel moisturizer that feels really light when it goes on. There's no stickiness or heaviness. Just a light refreshing feel to the gel and it seems to absorb into the skin really easily. I'm actually thinking of switching out my moisturizer and getting a full size version of this one.
3. Coastal Scents Blush and Bronzer - This one was just ok for me. I liked the texture and ease of application but it was way too bright for me. I actually had to put some powder over it to tone it down a little. So I think the product is ok but maybe it just wasn't the right color for me.
4. The Beauty Crop Liquid Lipstick - This one wasn't a hit either. I loved the color but it seemed to make my lips feel too dry. It also didn't stay that well. I have other lipsticks that look similar and do a better job.
Playing around with the new blush and lipstick
5. Glamglow hydrating treatment - Ok, I'll admit I haven't actually tried this one yet. It takes a little more time to try than the others and I'm also a little worried that it may be too moisturizing and veer into making my skin oily. I'm sure I'll give it a try at some point and report back but it's also something that I don't see becoming a regular part of my routine because of the time it takes. I need to stick with things that are more on the low maintenance side.
So that you have it! That was my first Birch Box and I've enjoyed the experience so far. I liked the option to try out small samples of things before actually spending the money to buy them. I'm much more likely to invest in more expensive products if I already know I like them.
Has anyone else tried a beauty subscription box? I'd love to hear what you though of it.