It's Friday! For some reason, this week has crept by. But now it's almost time for the weekend and that means it's also time for the Friday Five link up hosted by
Running on Happy
&
Fairytales and Fitness
. I haven't participated in a couple weeks and I definitely miss it. I'm going to talk about my birch box for October.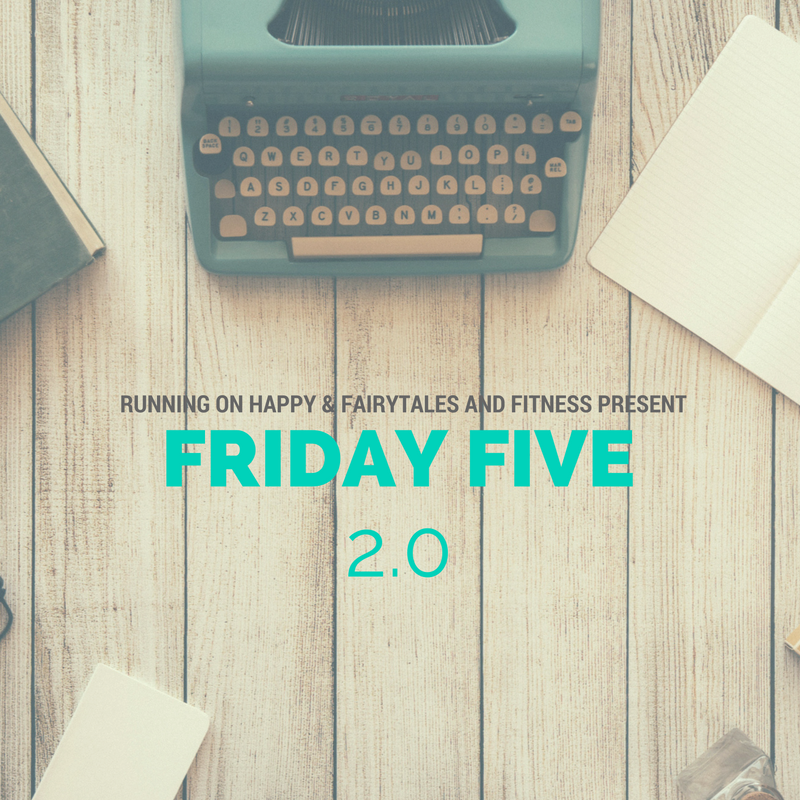 I did an
August
birch box review as well. As I explained in that post, a friend gave me a gift of a 6 months subscription to birch box. Birch box is a monthly subscription box that allows people "to easily and efficiently try, learn about, and purchase beauty products online. They combined monthly deliveries of personalized samples with original editorial and an exciting ecommerce shop."
So what was in this month's box?
1. Dr. Jart+ Water Fuse Hydro Gel - OMG, this stuff is like magic! It feels so good on my skin. It's cooling and refreshing but goes on light. It doesn't feel heavy at all, which was surprising for something with this much moisturizing power.
2. Eyeko Skinny Liquid Eyeliner - I was excited to see this since I was out of eyeliner and needed to find a new one to buy anyway. I like liquid eyeliner but hate that it's often so hard to put on. This one is actually a pen instead of a brush so it's easier to apply and it dries really quick so it's much harder to smudge.
3. Kiehl's Midnight Recovery Eye - I was excited to see this in the box too since I have awful under eye circles and am always looking for possible solutions. I've been trying this but it's too soon to know whether it will make a difference in the circles or not.
4. Lavanila Healthy Fragrance Vanilla Coconut Eau de Parfum - I'm not too into perfumes. This one does smell good but it's a bit on the sweet side. It might just end up making me hungry if I wear it!
5. Estee Lauder Pure Color Envy Sculpting Lipstick - I like the color and the texture feel pretty good too. It's not too heavy and it doesn't dry out my lips at all.
This box also came with a couple extras so it's more than 5. I haven't tried the Davines smoothing shampoo or conditioner yet but I'm saving them for vacation :) They're less than 3 ounces and so perfect for traveling.
As you can see, I'm really happy with this month's birch box. I didn't even bother reviewing the September box because there wasn't much in there that I was interested in. It had a lot of scents, which I don't even use that much. It also had a lipstick sample that barely even showed up on me. Hopefully the rest of the boxes are more like this month's.